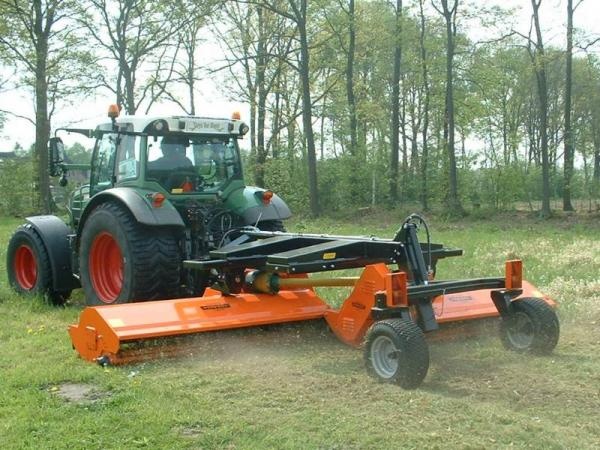 LARGE SURFACE MOWERS
Perfect large surface mowers are especially designed for cost effective working of large surfaces. Their very strong construction and reliable drive lines enable intensive use with very few interruptions for maintenance etc.
The Perfect triple mowers are very popular for maintenance of set-aside land, fallow land, the processing of green manure, corn and sunflower stalks etc.