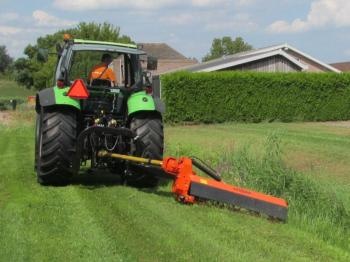 VERGE MOWERS
For the maintenance of roadside verges, embankments, ditch sides etc. Perfect designed two series of flail mowers with working widths from 150 to 240 cm (4'11" to 7'11") which have been especially designed to do this job, even under the toughest conditions.
The ZW multi mowers have a very large offset possibility and can work both partially behind the tractor as well as fully offset.
Especially for professional use by contractors and leasers Perfect developed the heavy duty verge mowers ZF2.
All "Perfect" multi- and verge mowers are also available as front mounted and/or left hand models.