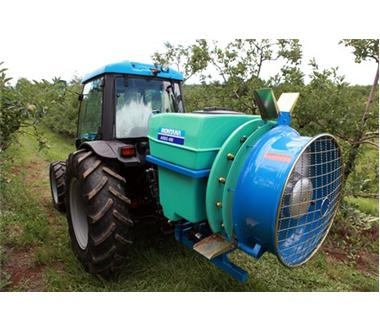 ARBO 480
The Arbo series is the newest line of 3-point hitch air-blast sprayers for Montana. They are designed with small growers and small tractors in mind. The Arbo is compact, lightweight and economical while still having many nice features.
Features
36" Fan -declutchable
MPP 22 3 piston pump
22 RPM/ 580 psi
Flip over nozzles
6 Nozzles per side
Venture syle hydraulic agitator
110 Gallon fiberglass tank
Manual controls (electrical optional)
Hand wash tank
Height: 45"
Width: 48"
Lenght: 48"
452 lbs.