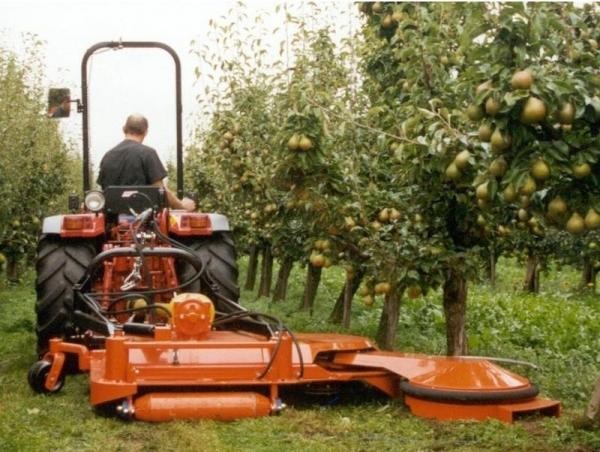 PERFECT
Rotary mowers, flail choppers and grading machines for fruits and vegetables
Van Wamel B.V. is a well-established manufacturer of Perfect high quality flail toppers, rotary mowers and sorting equipment for fruit and vegetables.
Whether you are a fruit farmer, contractor, dairy farmer, gardener or municipality, Perfect has the right equipment for you! Our machines, organization and service delivery are known for their quality and reliability and have been developed for the professional user.
65 years of experience
Van Wamel B.V. has over 65 years of experience of in-house design and manufacturing of a broad range of flail- and rotary mowers, flail choppers and brush sweepers. Perfect equipment is used by professional gowers and land managers all over the world.
A team of about 80 employees' designs and constructs, based on a information from the field, flail- and rotary mowers, flail choppers and brush sweepers in many types and sizes. There are professional fruit farms in the USA, horse breeders in Western Europe as well as very large agricultural companies in Eastern Europe as customers.
State of the art manufacturing
The use of the best materials and components combined with the application of the latest production techniques in our factory in Beneden-Leeuwen have lead to a rock-solid reputation of Perfect machines all over the world. Ease of use and maintenance assure optimal deployment after leaving the factory.